Scot Ranney's international piano career began in 1991 when he had the opportunity to play in a rhythm and blues/jazz band with the late great James "Curly" Cooke. It all started in a hazy underground hotel nightclub just up the hill from the infamous Itaewan district in Seoul, South Korea.
Since then, Scot has played piano and led bands in Hong Kong, Thailand, Korea, Japan, and a host of other amazing places. Back home in the Pacific Northwest Scot plays jazz piano in Bellingham, Vancouver B.C., Seattle, and other cities in the area.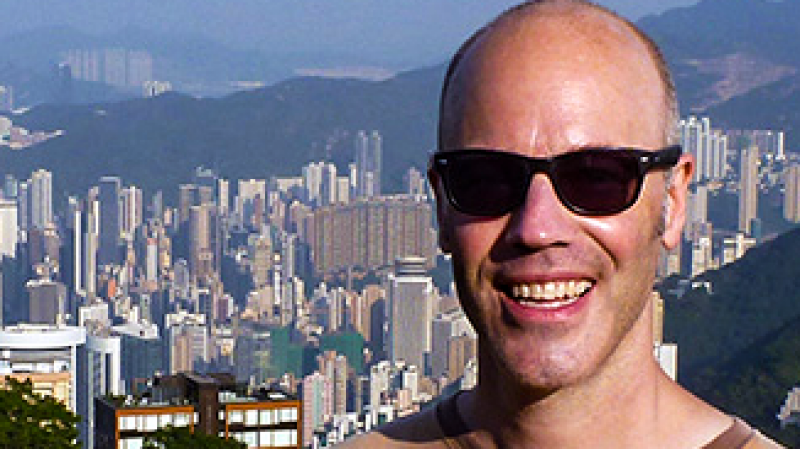 We have been impressed with the Scot Ranney Trio's repertoire and performance. There have been many occasions our guests at the hotel have commented their exemplary performance. The band has always ensured to accommodate their clienteles requests while performing. I can state that the band "Scot Ranney Trio" is a very taented band and I would recommend them to anyone seeking competent entertainment. ~ Nicolas Dubort, Dir of F&B, Mandarin Oriental, Hong Kong
Scot's music is positive and funky and he engages the audience musically and personally. You see feet tapping, faces smiling, and most of all, people having a good time.

You can hire Scot for solo jazz piano music, cocktail piano, piano trio, and small to medium sized bands for your venue (with or without vocals), parties, festivals and other events.

Scot has put together a diverse collection of bands for clients and venues over his career. His bands have proven to be sophisticated and classy and help create the kind of atmosphere venues and events require.
The musicians Scot hires for his bands are held to the highest professional standards and are equally respectful and friendly to guests, customers, and employees of the venue. His philosophy is that in addition to playing great music, the band members are ambassadors to the venue, promoting it while they are on the premises or off.

Music Therapy
One of his specialties is music therapy at assisted living centers, memory wards, and similar places. His music has amazed therapists as they watch people who haven't responded to the world for months suddenly come alive for a while as Scot plays.